back
How To Add Subtitles To Your Facebook Videos
Facebook can automatically add subtitles to your videos. here is how to do it: 
Facebook is one of the more popular destinations for posting videos. Facebook, like many social media sites, auto-plays videos with mute toggled on by default. That means your videos will play automatically when a Facebook users scroll to them in the feed but they won't be able to hear anything until the video is clicked. Wouldn't subtitles be nice?
Luckily, Facebook offers an easy way to add subtitles to your videos so users can read the content being spoken.  This can be used as a huge advantage to grabbing viewers (total) attention.
Here is how to do it:
1. check the video settings on your account
Before we add captions to a posted Facebook video, be sure that your Facebook account video settings are configured to see subtitles for videos when they are available. The setting can be found here: https://www.facebook.com/settings/?tab=videos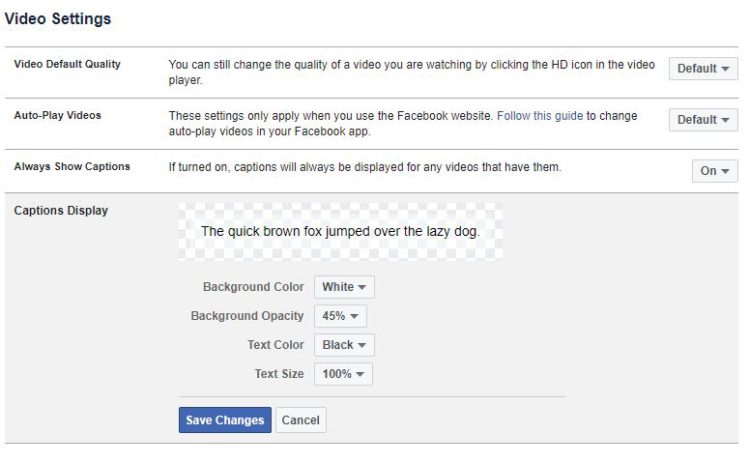 Ensure that the "Always Show Captions" setting is toggled to On. Remember, this setting is only for your Facebook account and will not change how viewers see your captions.
If you would like, you can customize what the subtitles will look like when viewed from your account under the "Caption Display" settings. These settings ensure that your account will actually see the captions once you add them to your video.  It may be a good idea to post these instructions to your Facebook audience so they see them too!
2. Head to the videos tab on your facebook page
Head to your Facebook Page and access the Videos Tab:

3. Open Your Video Library
Click the "Video Library" button from the Videos tab:

4. Click edit on the video you want to add captions to
Hover over the video that you want to add captions to within the Video Library list and click the edit option: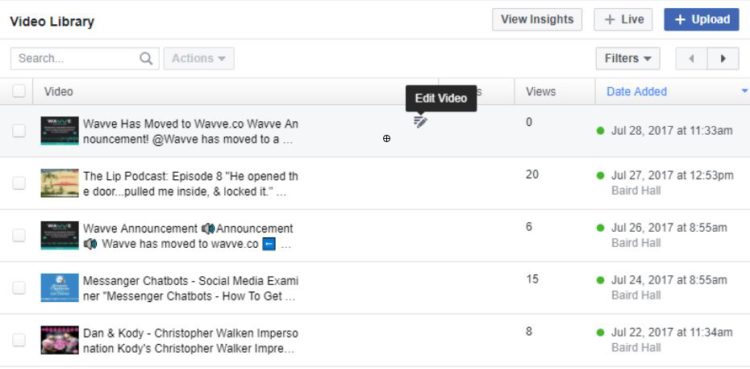 5. Open the captions tab and choose "generate"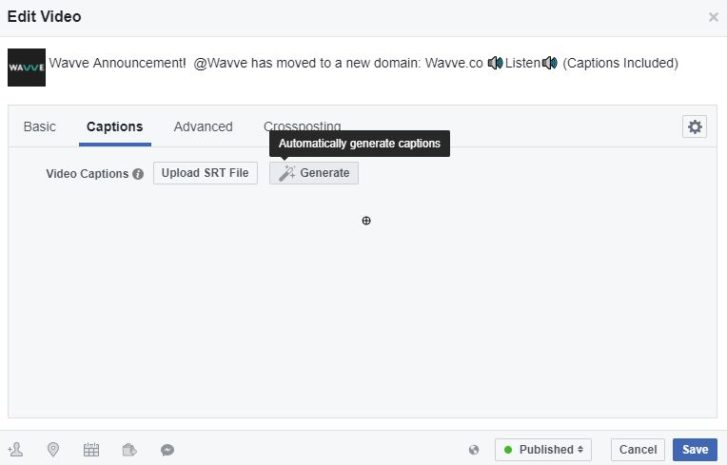 6. Review and edit captions
The Good News:  Captions have been automatically added to your Facebook video.
The Bad News:  They are probably wrong and you need to manually review/edit them.
This right-side of this window gives you the opportunity to review the captions that have been generated and fix any incorrect words or spelling.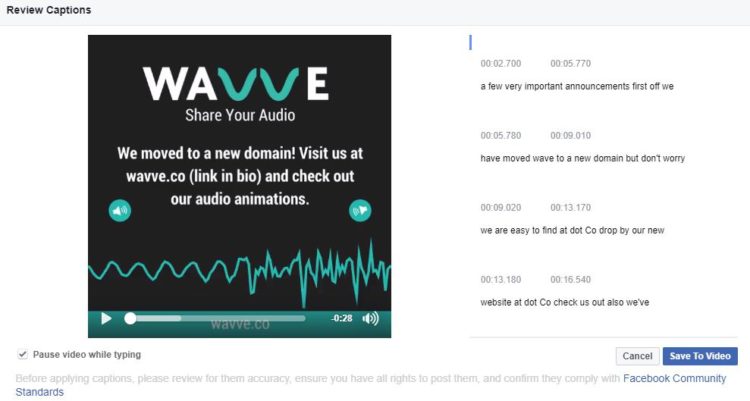 7. Click Save to video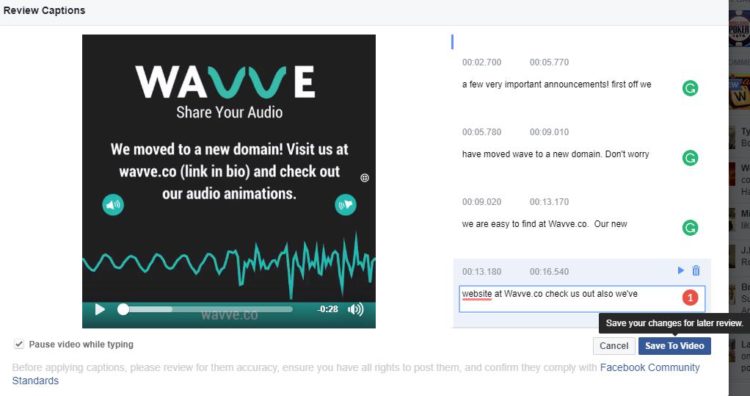 Congratulations!  Now you have captions added to your Facebook video. Anyone on Facebook with the setting for viewing captions turned on will now see the captions. Take a look at the finished product from our tutorial:
Want to burn custom designed subtitles into your video instead of only having them on Facebook? Visit our website to see how Zubtitle makes it easy to add subtitles to your videos.
Have questions, ideas, or want to chat? Drop us an email or find us on Facebook or Twitter @zubtitles.
Keep Creating,
The Zubtitle Team